Martin Fisher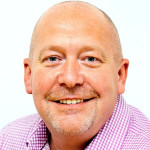 Licensed Real Estate Agent and Auctioneer
Martin's business background is in international media, pharma & retail at board level, with over 25 years' property experience in UK, Ireland, Spain & New Zealand as investor, landlord and private contractor.
He has bought, sold, developed & renovated properties in diverse markets and been active through several property cycles, often dealing with domestic & international clients seeking to relocate, corporate clients opening up new locations, those aiming to downsize after raising a family, along with guiding younger home buyers through the property maze as they seek to establish their crucial first step on the ladder.
Building strong relationships has always been an essential part of Martin's work across industries and this ethos continues to serve him well from his base in south east coastal Queensland. 
"When a client contacts me my first priority is to identify their goals and wider aims in selling or acquiring a property, which often involves considerations towards changing family & employment dynamics, investment & refinancing aims, or retirement planning. Every situation is different, but the level of service we maintain is unparalleled and personally tailored to each client."
Martin is an independent member of REIQ, holds a full real estate agent license and auctioneer licenses for both real property and chattels. 
He is also a qualified NZ Maritime Boatmaster, avid salt & fresh water fisherman, keen traveller and pathways mentor to young people in the creative industries, having founded a visual & performance art hub in Hulme UK, established a successful international record label in New York & London along with a stage crew company based in Manchester UK working for major touring artists since the mid 1980's.
Recent Awards: Top 100 National Residential Sales by value, Top 50 National Residential Sales by value, Top 30 National Residential Sales by value, #1 Top Sales Growth Office QLD/Nth NSW, #4 Top Sales Growth Office (National), Highest Sales Clearance Award Office (National).
If you're considering selling or buying Sunshine Coast property give Martin a call today on 0415 356 170.
07 5442 1855
07 5442 3909
0415 356 170
Martin's Awards
Awards